6242dc42cf09952bcbb6729b-regular
5 Colors Cute Eye Protection Dog Goggles
5 Colors Cute Pet Dog Sunglass Sun Glasses Pet Cat Goggles Eye Wear Puppy Eye Protection Pet Grooming Accessories
Parameters:
1. Material: plastic + foam pad
2. Folding design for carrying out and storing easily.
3. Vent design at both sides to make the airflow within the glasses in case of water vapor produced
4. The head and jaw are equipped with elastic webbing which is for adjusting freely and wearing more comfortably. The webbing at upper jaw: 22-40cm / 8.66-15.75in, webbing at lower jaw: 16-26cm / 6.30-10.24in
5. The box with a sponged design to provide more comfort to the pet
6. Size(approx.): frame length: 13cm / 5.12in, width: 4.5cm / 1.77in; lens length: 5cm / 1.96in, width: 3.5cm / 1.38in.
Wearing these Dog Goggles, your dog can enjoy outdoor activities with you, with no fear of UV, wind, dust, and snow!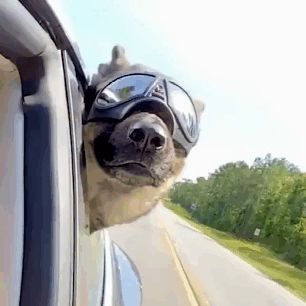 Feature:
Dog goggles are a great way to keep your pet's eyes safe from the sun and other elements. Here are five benefits of using dog goggles:
1. Dog goggles protect your pet's eyes from the sun. The UV protection prevents your pet from getting sunburn on their eyes.
2. Dog goggles also protect your pet's eyes from wind and debris. If your pet is always riding in the car, they are susceptible to debris flying up and hitting them in the eye. Goggles will help keep those things out.
3. Goggles can also help dogs with dry eyes. The goggles create a moisture chamber and keep the eyes lubric
Packing List:
1 * pet sunglasses
5 Colors Cute Eye Protection Dog Goggles